OMF Billet center beadlock 15"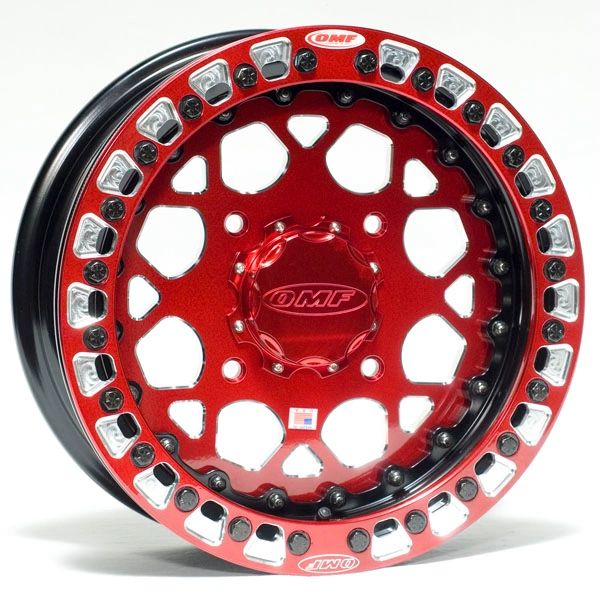 OMF Billet center beadlock 15"
Billet Center Wheels
The OMF Performance Products Billet Center wheels represent the pinnacle of wheel performance. Starting with a high quality American Made spun aluminum rim shell, we use one of our 6 CNC machines to mill the center of the rim shell to accept our CNC machined Billet Centers. The Billet Center is then bolted in to the wheel, which allows you to adjust the offset of the wheel depending on how you position the billet center in relation to the wheel.
Furthermore, all OMF Performance Billet Center wheels can be ordered with nearly any combination of beadlocks and/or reinforcing rings to fit your needs. This triple threat comes together to create the strongest and lightest wheels around. Not to mention its great looks.
These certainly aren't the cheapest wheels on the market, but and investment in an OMF Billet Center wheel will last a life time! And remember, with that investment you get your choice of various powder coated color options of the beadlock, the billet center, and the rim shell.
Special Order please give us a call for pricing
Reviews