Polaris Razor 1000 Four Seater (fastback W/ attached Shorty Rear Bumper)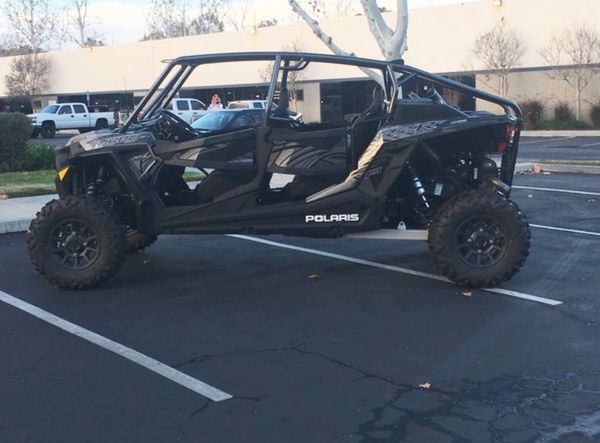 Polaris Razor 1000 Four Seater (fastback W/ attached Shorty Rear Bumper)
All race engineered cages come bare metal and fully welded and include; aluminum roof (bead rolled with flush Dzus buttons) rear view mirror, whip tabs, 30" LED light bar tabs, all bracing, and optional grab handles.  Our jigs are adjustable so we can make your cage as tall or low as you like.  All cages are made out of DOM materials.  Bumpers include, custom aluminum skid plate with mesh insert.  
powder coat is $300 and $150 more for candy colors
We can build your cage any way you would like.  Call us today to get your build sheet started.

Reviews